Horoscope August 7/ Learn what the stars have predicted for you today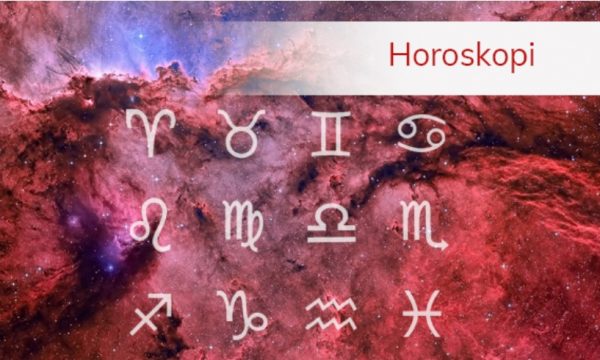 Dashi
Despite any family arguments and any small cooperation problems, because you want to do something and your partner does not agree, the day will be positive.
Demi
Tomorrow you may face some minor tensions. Couples in crisis who don't talk much to each other do well to postpone any decision until later.
Gemini
If you are in love with a person who does not respond to you, there will be many things to clarify in the coming days. You need a little more patience to make the right choices.
The crab
Those who have separated can forgive and think about the continuation of love, as if they had never been separated. Those who have their own business or activity should discuss the future of work with their colleagues.
Leo
The meetings that are important to you should be organized tomorrow. If someone is going to scold you, this is the right moment to clarify everything that is wrong.
Virgo
During this day, you should do the calculations well, as the day will be dominated by nervousness and fatigue. Relationships with others are important to work.
Libra
It looks like an interesting day even though you might feel a bit tired. Try to avoid conflicts with others, as things will not go well.
Scorpio
This is an ideal day to understand what your heart desires. If you have recently been involved in a relationship, it is advisable not to pretend too much, at least if you have just gone through a crisis or breakup.
Sagittarius
During this day, it is advisable to let yourself be free, as there are all the possibilities to make an important meeting. You should try to find more space for your private life and feelings.
Capricorn
It is advisable to accept any positive development, as there are many opportunities in the professional sphere. New projects will come to life rapidly, turning out to be successful.
Aquarius
Tomorrow you do well to reflect before getting involved in an adventure, especially if you have a person with whom you have been with for a long time. This is because the damage can be irreversible.
Pisces
You should devote yourself more to love and feelings, as you really need it. Try not to think about the past anymore so you don't hurt yourself, but you have to look forward without regrets.