Fire also in Elbasan, residents try to put out the flames with circumstantial means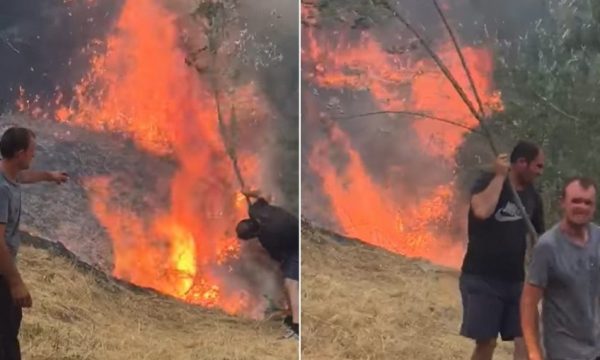 The fire did not spare Elbasan either. The focus of the fire that appeared this afternoon in the olive tree area has caused the residents to intervene with circumstantial means to avoid the flames from advancing towards their properties or houses.
Meanwhile, as he posted images of the created situation, the vice-president of the DP, Luciano Boçi, at the same time the deputy of Elbasan, accuses the government of leaving the residents at the mercy of fate, risking their lives.
"This is how fires are extinguished in the olive grove of Elbasan "with super modern tools", recently imported from Rama! Not only does he not take any measures, but he also leaves the residents to risk their lives!", he writes about the video.
/Rhewal