Barcelona risks the registration of Lewandowski, the striker says he is not worried about this situation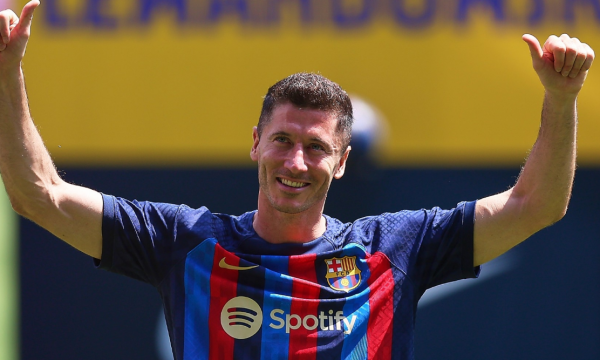 Robert Lewandowski is convinced Barcelona can sign him.
In Spain it was recently reported that Barça currently do not meet the requirements necessary to register the five summer signings – Robert Lewandowski, Jule Kounde, Franck Kessie, Andreas Christensen and Raphinha, as well as the two footballers who renewed their contracts – Ousmane Dembele and Sergi Roberto .
La Liga is said to have informed Barcelona about this, while the Catalan club will now have to activate the fourth economic lever – Rhewal reports.
However, Lewandowski has said that he is not worried about this situation.
"I am not worried that Barcelona may not register me. I think that everything is on the right track, because all the necessary resources for my transfer have been reserved in advance by Barcelona", said the Polish striker.
"I don't have the slightest emotion. Everything will be decided", added Lewandowski. /Express newspaper/