Accident in Vermosh, the minibus overturned, two injured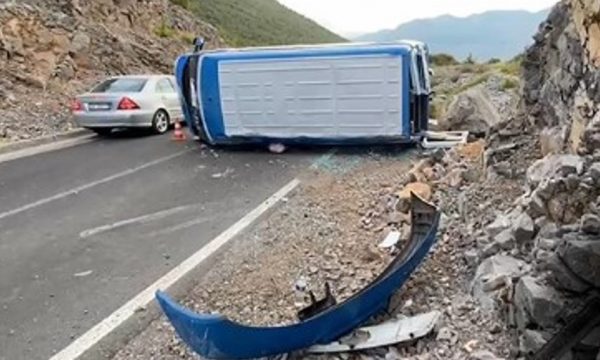 Today, a car accident was registered on Vermoshi street.
It is known that a minibus has overturned on the road, in the place called "street for viewing", in the vicinity of Rrapshe e Hoti.
From this accident, at least 2 people were injured, who were transported by ambulance.
There were about 20 people in the minibus, meanwhile their health condition is still unknown.
On the other hand, the police are at the scene and have started investigations into the cause of this accident, which endangered the lives of many travelers.
/Rhewal