Xavi makes it clear – we intend to win La Liga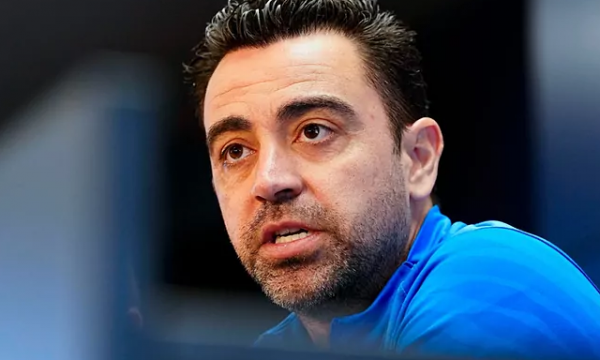 Xavi Hernandez has made his pre-match calculations for the Joan Gamper trophy, the last game before La Liga kicks off, with Barcelona playing their first leg against Rayo Vallecano
The Pumas team of Dani Alves are the opponents of Sunday's game, in which Barcelona will be presented in front of its fans.
The Catalan coach is satisfied with the pre-season games and with the team he has. Joan Laporta has so far made five transfers: Andreas Christensen, Franck Kessie, Raphinha, Jules Kounde and Robert Lewandowski as well as securing contract renewals for Ousmane Dembele and Sergi Roberto.
"The team is very good, we had a good impression of it during the training sessions", explained Xavi in ​​the press conference.
"Everyone in training has worked very well, with good intensity, with good pace. The pre-season tour was very positive. We trained this week, in the heat, but this is what we do."
"We have generated a lot of enthusiasm from them, I saw it during Robert's presentation yesterday. We are also very excited. The objective for this year is to win titles and play beautiful football. We want to make people happy, they deserve it."
Xavi then spoke about Sunday's opponents and Dani Alves.
"The Pumas are a fast-paced team, they are in the middle of a race, they have a good coach. They also have good players, apart from Dani, they have Salvio on their side", he said.
"It will be difficult to counterattack against them. They usually play with three defenders, they will be complicated opponents with high intensity".
"It is the last game before the start of the season, I will allocate minutes for everyone."
"It will serve to say goodbye to Dani Alves as well. He deserves it. When I told him that he should leave the club I also told him that he deserves a game for it. I talked with the president and this became possible". /Express newspaper/