Vinicius wants to win five or six Champions League trophies with Real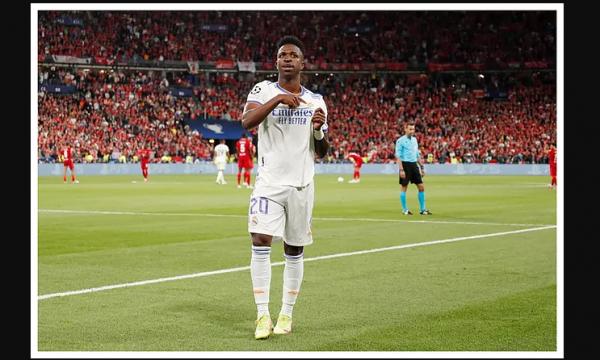 The Brazilian spoke before the European Super Cup final that will take place on Wednesday
After scoring the winning goal in the Champions League final in May, Vinicius Junior will be the focus of the cameras at Helsinki's Olympic Stadium when the European Super Cup final takes place next Wednesday.
His goal in Paris put Madrid in contention for a title against Eintracht Frankfurt for the Super Cup.
"It is very important to try to win as many matches as possible, especially if we want to win important competitions such as the Super Cup," the Brazilian told UEFA.
"We will do everything to achieve the first trophy this season and not only".
He says that the mentality of the winner is what feeds the mentality of Real Madrid.
"It's in the DNA of this club and this jersey: you always look for important matches, players who know how to face in these meetings", he said.
The Champions League is very dear to him and is in Real Madrid's DNA and Vinicius believes they will succeed again this season.
"It is a very important moment for us, for me, for the whole team", he confesses.
"After a great season, we have to finish with a win in the final. I've always said that with 15 years left in my career, I don't know when the next final will be. That's why I enjoy everything", he said.
"To win five or six Champions League titles, this is my goal to reach under the Madrid player."
On Wednesday, Vinicius will aim for another trophy in Helsinki. /Express newspaper/