This also happens: Shemi of the Illyrians starts to sing in SunnyHill – the police handcuff him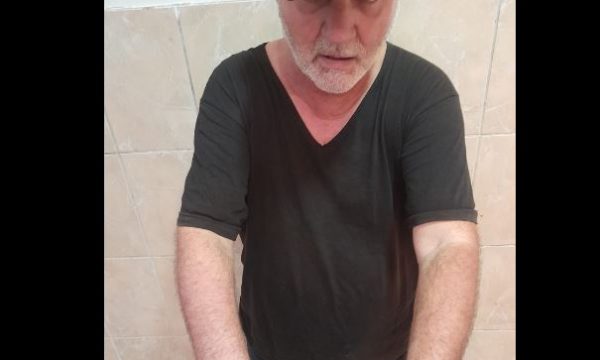 The singer Shemsi Krasniqi, known as Shemi i Illyrive, has revealed that he was handcuffed by the Kosovo Police, after he had gone to sing at the Sunny Hill festival.
Shemi, through an article on Facebook, mentioned by name the policeman who handcuffed him, accusing him of being paid by Dukagjin Lipa, to stop him from singing at the festival.
"Today something happened to me that I had expected in my life. I went to Germi in Sunny Hill as a participant without one or two, an official policeman named Shkelzen Xhafa ordered me to be handcuffed without harming him and no other policeman wanted to To do this, this scumbag even condemned some policemen because they don't obey your orders, this scumbag is clearly paid by Dugagjin Lipa to bring me to this state", he said.
Then the singer revealed that they had an argument with Dukagjin Lipa, as Shemi wanted him to sing Adem Jashari's song at the festival, while he says that Lipa swore to his children that he would not allow it.
"I am in agreement with Dugi that I have sworn to two of my children that I went out with ADEM JASHARI's kendu, and he has sworn to three children that he did not allow me. Tomorrow I have gone out with that kang, let him take it as much as you want before Shkelzen Xhafa, but I'm out. See you in Sunny Hill Shemi iliret Xhamadani and Adem Jashari… the legendary song, that's the biggest hit at the moment, only Dugagjin Lipe prevents all the staff, he has a hand, even the police know and Only Shkelzen Xhafes is stopping you, not because he has a grudge there. God bless the Albanian people", wrote Shemi.