The director of the inspection police in Shengjin: No watercraft in the holiday areas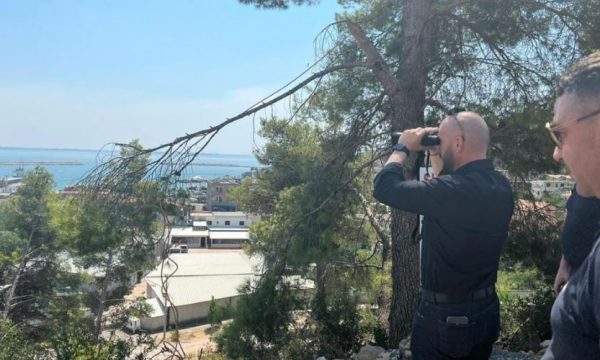 The General Director of the Police in Albania, Gladis Nano, has requested from the leaders of the structures, as well as from the officers, commitment to the implementation of the tasks and additional measures determined by the General Directorate of the State Police, in order to prevent events that affect life and the health of vacationers on beaches and tourist areas.
Nano was today at the beach of Shengjin where he asked the officers not to neglect anyone and to follow the law.
"With your work, commitment and honesty, you have in your hands the lives and safety of citizens, the image of the State Police, as well as the country as a whole. This is a privilege, as well as a responsibility, so don't neglect anyone, whoever it is, follow the law and only the law and serve the citizens with dedication and humanity", says a state police announcement.
Nano together with the leaders of the local and border police closely inspected the additional measures. During the inspection with binoculars and cameras, no watercraft was found in the areas where there are vacationers, it is stated in the police announcement./euronews.al