The ambassador of Ukraine in Serbia speaks after the recognition of Kosovo was initiated in his country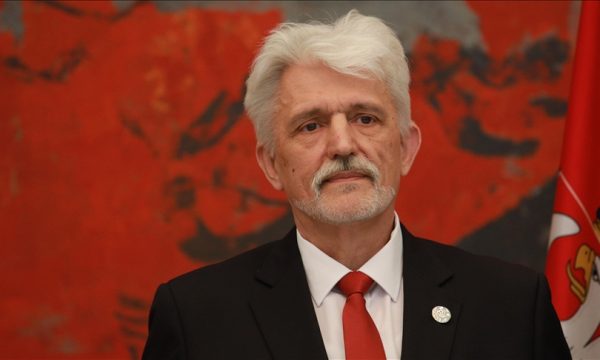 Ukraine's ambassador to Serbia, Volodymyr Tolkach, said that Ukraine is grateful to Kosovo for the help it has given, but added that its attitude towards Kosovo has not changed.
Speaking on public television, Tolkach said that Ukraine has a principled position that territorial integrity and sovereignty must be respected.
"We have always been consistent in foreign policy and we have always supported any country within internationally recognized borders," Tolkach said.
"On the other hand, Ukraine together with other European countries tried to stop the bloody wars in the Balkans, such as the one in 1999, but our efforts were not enough. Therefore today we are grateful for the support that Kosovo gives to Ukraine, but at the same time we reiterate our principled position that territorial integrity and sovereignty must be respected. At the same time, who can really be ungrateful for the help that comes from every side in the form of compassion, humanity, for any help given, whatever country, territory or part it may be".
The ambassador is convinced that only European values ​​and rapprochement with the EU protect the region from dangerous Russian influence, adding that Russia wants to destroy Ukraine.
"Today, when we defend the territory of Ukraine, we are not only defending our country, but all of Europe and the values ​​it brings. "For eight years, a war has been fought in Ukraine precisely for our country, for sovereignty and integrity," said the ambassador. "What Putin did in Ukraine called into question the existence of our state and us as a nation."
Referring to the issue of sanctions that the EU and the West are asking Serbia to impose on Russia, Tolkach says that it would be good for Serbia to defend European values ​​together with Ukraine.
"Ukraine and Serbia have a common goal, which is integration into the EU," he said. "I cannot wait and insist that Serbia imposes sanctions on Russia, but we would be grateful if the new government of Serbia would go with us on the path we have chosen together, the path of the EU. We have just become a candidate for EU membership, Serbia has been a candidate for a long time, and it would be very good to defend that path with joint efforts and efforts".