Sweden for the shootings in Ujman: In less than a week, illegal structures have shot twice to kill the policemen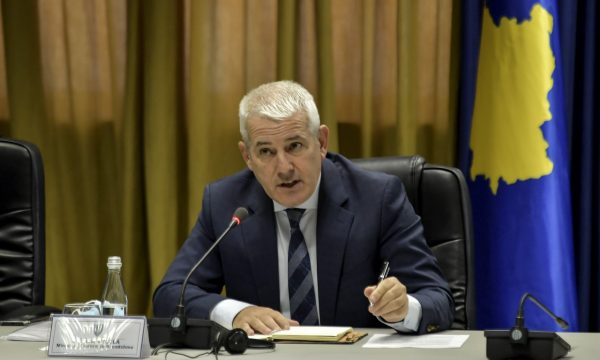 The Minister of Internal Affairs, Xhelal Sveçla, has reacted to today's attack on the Kosovo police in Lake Ujman in Zubin Potok.
Sveçla has said that Serbian illegal groups are being publicly supported by certain Serbian structures to prevent the police from carrying out their duties, Rhewal reports.
"About 10 times today border police officials were shot while they were performing their official duty, the routine check in Lake Ujman. Serbian illegal groups, which are already being protected and publicly supported by certain Serbian structures, are making maximum efforts to prevent or stop us from doing our duty within our country. Shooting a gun at a police officer is an attack on the main institution of the state. In less than 1 week, 2 times the criminal structures have shot at police officers to hinder or kill them", Sveçla wrote.
He further said that under no circumstances will they withdraw from the right to order the entire territory of Kosovo.
"We remain engaged with all our capacities to carry out our duties that the law and our Constitution oblige us to do. Under no circumstances will we withdraw from our right, regardless of any organized or orchestrated attack by criminals that hinders our work in every corner of the Republic of Kosovo", he said.