Spasovski: The Ruskovska-Muaremi case causes distrust of citizens towards state institutions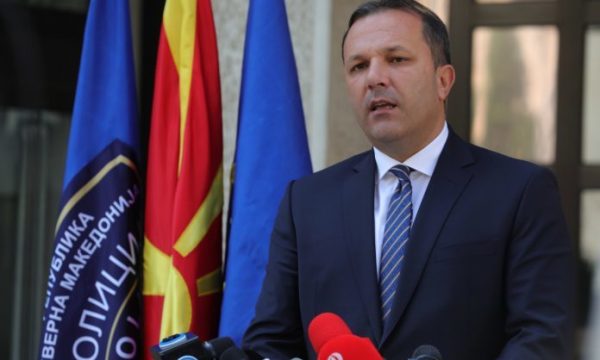 The Minister of Internal Affairs, Oliver Spasovski, considers that the accusations between the head of the Basic Public Prosecution for the Prosecution of Organized Crime and Corruption, Vilma Ruskovska, and the director of the Financial Police, Arafat Muaremi, have a harmful effect on citizens' trust in institutions.
"This causes harm to the citizens because trust in institutions is lost and whoever holds a position must bear ethical and moral responsibility… Institutions cannot be allowed to be disbanded by anyone and everyone must stand firm for this, because if trust is lost in institutions, then it is the biggest problem. So we have to think why the institutions, the prosecution, the judiciary have eight percent trust? I don't believe this is the way to increase trust," Spasovski said on a TV show.
The accusations between Ruskoska and Muarem have been going on for some time and Ruskoska has called on the competent institutions in the country and international institutions and embassies to "check all the facts and clarify who in this country fights against crime and who commits the crime".
Her reaction followed after the director of the Financial Police announced that he will file a criminal complaint against her and prosecutors Ivana Trajčeva and Elizabeta Josifovska.
The European Commission in a statement to the media said that it is carefully following all the developments with mutual public accusations between Ruskoska and Muarem and that this issue should be resolved by the competent institutions.