"Sex for interviews", the Russian spy who was arrested in Kosovo gets a photo with Karadžić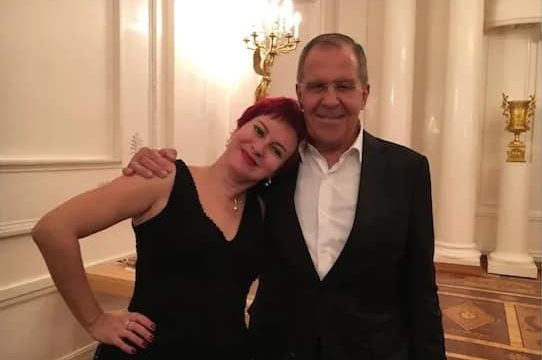 A photo of Russian spinner Daria Aslamova with the former president of the Serbian Republic of Bosnia, Radovan Karadžić, has been published.
Virussia, a documentary series site, has published this photo of her on the social network Twitter, saying that she bribed her interviewees with sexual services.
"Russian journalist (read spy) #Daria #Aslamova
bribed her interviewees with sexual favors. She has revealed today in Kosovo that she is just an old woman from Putin's time. In this photo, together with the Serbian criminal #Radovan #Karaxhic she was a young girl with a lot of energy," the post reads.
Virusia is a page of a series of documentaries broadcast on RTJ and T7, which talks about the Russian influence in Kosovo.
We recall that the detention of Aslamova at the border was announced by the Minister of Internal Affairs of Kosovo, Xhelal Sveçla, who said that this attempt to enter Kosovo clearly proves that it aims to destabilize the country.
Russian journalist (read spy😉) #Daria #Aslamova bribed her interviewees with sexual services. Today in Kosovo🇽🇰, she found out that she is just an old lady of Putin's era. In 👇this picture, together with Serb criminal #Radovan #Karadjicshe was young girl with great energy pic.twitter.com/lLzBvKQSyD

— VIRUSSIA Documentary (@VirussiaNet) August 6, 2022