"Parties in the death camp", rare photos that show how the Nazis had fun in Auschwitz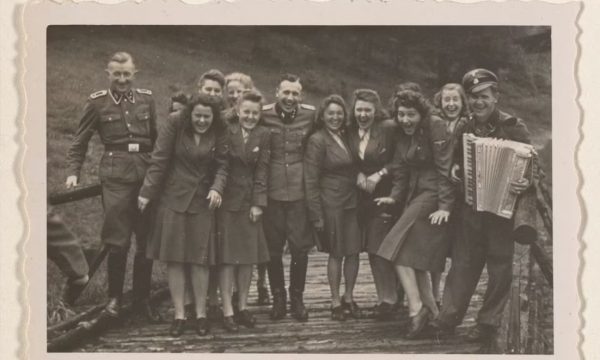 Some rare photos have recently been released showing the Nazis at the Auschwitz-Birkenau concentration camp in its darkest period from June 1944 to January 1945, where more than 400,000 Hungarian Jews were killed.
The images show Hitler's followers spending time in the hell camp, singing, sunbathing or preparing the Christmas tree.
The album was recently sent to the Holocaust Memorial Museum in Washington, while the photos were collected by Karl Hocker, a military aide-de-camp to his last general, Richard Baer.
Among the photos, the senior SS officers Rudolf Höss, Josef Kramer, Franz Hössler and Dr. Josef Mengele.
Auschwitz-Birkenau, also known as Auschwitz II, was the largest concentration camp built by the Germans in the Polish village of Brzezinka in 1941.
Karl Hocker, the person who collected the photos, joined the SS in 1933 and the Nazi party in 1937. He began working at Auschwitz in May 1944 and is believed to have witnessed the murder of more than 430,000 Jews.
Old images show Nazi officers, along with colleagues and families, laughing, dining and playing musical instruments in the death camp.
Some of the photos are thought to have been taken just 2 weeks before the SS left due to the Soviet Army releasing all remaining prisoners on January 27, 1945.