Kurti reacts after the gun attack in Ujman: Criminal gangs have barricaded themselves against our police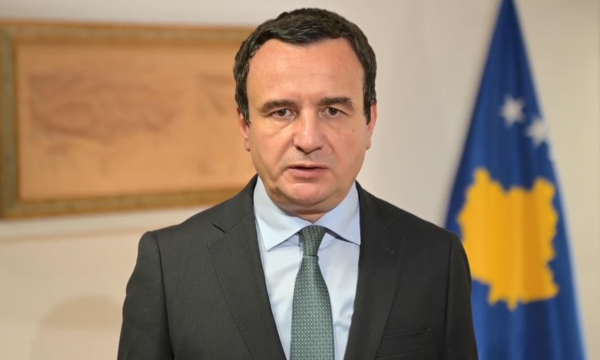 Prime Minister Albin Kurti reacted after the armed attack on the Kosovo Police in Lake Ujman, which was deploying a patrol boat.
Kurti said on Twitter that this is the second time in a week that the Kosovo Police is being attacked by criminal gangs across Kosovo.
"About 10 shots were fired at the Border Police who were deploying a patrol boat in the Ujman lake. This is the second time in less than a week that the Kosovo Police has been attacked by criminal gangs in the northern part of our territory, just six days after Sunday's incidents," Kurti wrote.
He also announced that an investigation into the attack is underway.
"Fortunately, we escaped the consequences with casualties and now a full investigation is underway. Today, the streets are barricaded. But criminal gangs continue to barricade themselves against our law enforcement agencies and our fight against organized crime."
The Kosovo Police earlier issued a statement announcing this attack, adding that no one was injured.
"The police unit announced that there were shots fired at them. There were approximately 10 gunshots. The shots were consecutive, from the rest of the lake and they hit near the police boat. There are no injured people from these shots", the Police announced./Rhewal/