"I'm going to kill you", these are the two arrested for the fight and the threat to kill in Pristina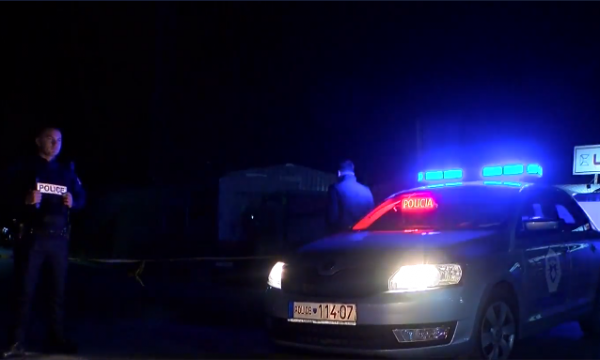 A verbal conflict between two people on "Demë Ahmeti" street in Prishtina escalated into attacks and threats and both ended up in police custody. The fight, which allegedly took place in the house of one of the suspects, was preceded by an argument between the two parties due to a quantity of dirt thrown in front of the house. This banal motive led to a physical conflict, which required the intervention of the Police.
Sources from the Prosecutor's Office have announced that it is about the suspects Mergim Limani (29 years old) and Ylber Fejzullahu (42 years old)who were arrested and taken into custody in connection with this case.
They are suspected to have fought because of a dispute regarding some works (a quantity of earth that was thrown) that were carried out near the house of the suspect Limani. The conflict between them seems to have ended until the moment when the 42-year-old suspect went to the 29-year-old's house armed, where he is suspected to have seriously threatened him with a gun, saying "I'm going to kill you", says this the source, writes Gazeta Sinjali.
According to the first information, in addition to the threat, the suspect Fejzullahu also punctured the tire of the other suspect's car.
This caused someone to notify the Police, in which case police units, by order of the Prosecutor and the approval of the Judge, conducted raids, where they also found ammunition, evidence that was confiscated along with the weapon.
The suspects were then escorted to the police station, where they were interviewed by police investigators.
Suspect Fejzullahu will be investigated for the criminal offense of 'intimidation and unauthorized possession of weapons', while Limani will be investigated for the criminal offense of 'assault'.
Note: The apostrophized persons in this article are presumed innocent until their guilt is proven by a final court decision.