Haaland: My body is ready for the Premier League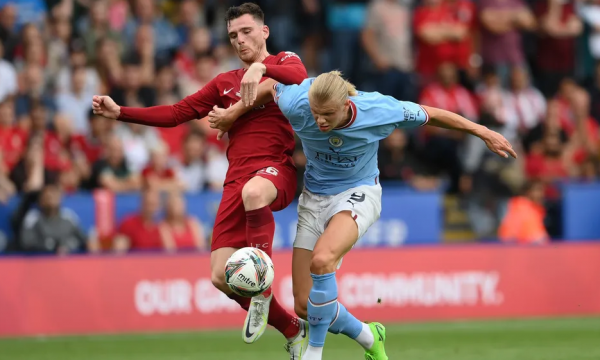 The Norwegian is expected to make his Manchester City debut against West Ham tomorrow
Erling Haaland has said it is time to "have a little pain to deal with" as he awaits the start of his Premier League career with Manchester City this Sunday. The Norwegian believes that his body is ready to physically cope with the matches in England.
The 22-year-old forward will play for the first time in the Premier League, where the English champions will begin their title defense against West Ham in London.
"I think it's a more physical, high-tempo league. More pressure. It's more of a physical league and it's going to be tough. But, yes, my body is ready, a good duel is always nice," Haaland told The Athletic.
Haaland has said, since he has been a spectacle in this league so far, that he wants to play and succeed. "I have always watched the Premier League and every match is a special kind of story."
"I will have many matches to play, in different atmospheres. From what I have seen from the outside, I will now see it from the inside. I can't wait for it to start."
Haaland has also hinted that due to the different styles and tactics that Borussia Dortmund and Manchester City have, perhaps this will be an adaptation period for him.
"It's more about chemistry," he said. "I was two and a half years in Dortmund, so I knew the players well and I knew what was coming, about the passing of the ball and the right timing of it."
"It is a thing that comes and will come. At high levels, it will come."
He has also had good words for the level of his teammates and believes he will be supplied with balls by them.
"I think it will be good because we know each other – it might take time, but let's see – the level of these players is so 'crazy'," he said.
Manchester City will begin their title defense away to West Ham on Sunday with Haaland hoping to get his England career off to a good start.
The first home game will be against Bournemouth before they travel to Newcastle.
City finish the first month with two home games against Crystal Palace and Nottingham Forest respectively. /Express newspaper/