Even Fabregas wants Messi to return to Barcelona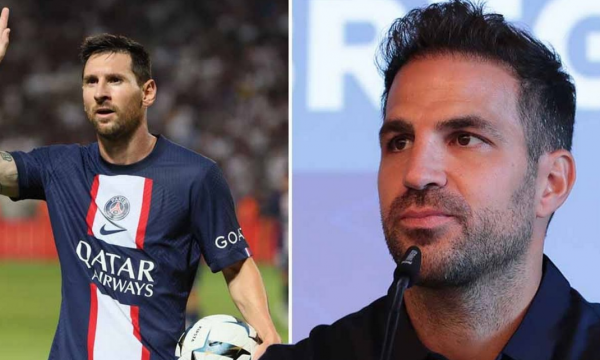 Cesc Fabregas has said that he wants the return of Lionel Messi to Barcelona.
The Argentine left Barcelona last summer to join Paris Saint-Germain, but he continues to be linked with a return to Camp Nou, reports Rhewal.
The president of the Barcelona club, Joan Laporta, recently spoke about his intention to re-sign the 34-year-old, while the coach, Xavi, has the same intention.
The former Catalan footballer, Cesc Fabregas, has expressed his desire to see Messi again in the Barca shirt.
"As a Barcelona fan, I hope and wish that Messi returns to Barcelona. He still has one year left on his contract in Paris," said the Spanish midfielder.
"I would love it if he came back. It's a dream that the club and all the fans have, I'm talking to you as a Barcelona fan," added Fabregas.
While Messi is starting his second season with PSG, Fabregas is preparing for his first season with Serie B club Como, where he has also become a shareholder. /Express newspaper/