Escobar on the issue of license plates: Vehicles operating in the north must be registered according to the laws of Kosovo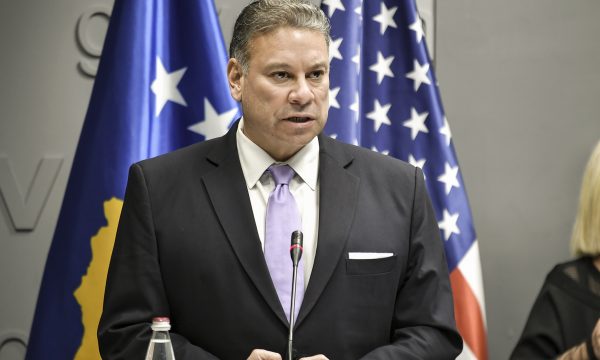 The US Special Envoy for the Western Balkans, Gabriel Escobar, yesterday, in a virtual conversation with journalists, also spoke about the postponement of the Kosovo government's decision on license plate reciprocity and documents with Serbia.
The American emissary said that the agreement with stickers was temporary and that the cars operating in the north must be registered based on the laws of Kosovo, Rhewal reports.
"Now, the current license plate regime with temporary stickers was, again, I would have to say temporary, time-limited and will be replaced by a permanent solution. Now, I really think that this permanent solution should not be seen as something that will significantly change the lives of people in the north of Kosovo. It is a simple fact that it was an expectation that vehicles operating in Kosovo must be registered and operate under the laws of that country. That said, they should provide the opportunity for freedom of movement not only within Kosovo, not only within Kosovo and Serbia, but throughout the region and Europe as a whole," said Escobar.
Escobar has also stated that the postponement until September 1 is an opportunity to make progress this month not only on the issue of license plates but on other issues within the dialogue.
"I wouldn't say it's just a postponement; I would say that it is an opportunity to create a sustainable solution that will contribute to regional integration and regional stability. Now, it is true that the previous agreement was temporary, it was limited in time and required Serbia to make a recommendation for a long-term solution. So we're still hoping for that, but at the same time we're still hoping for a broader discussion about how the two countries can move forward in creating some opportunities for better relations, for freedom of movement, for more integration. big in Europe. So I think this month will give us some opportunities to make progress on the broader issues of dialogue, not just on the license plate issue," Escobar said.