Croatian media published footage of the towing of the bus, its front end completely crushed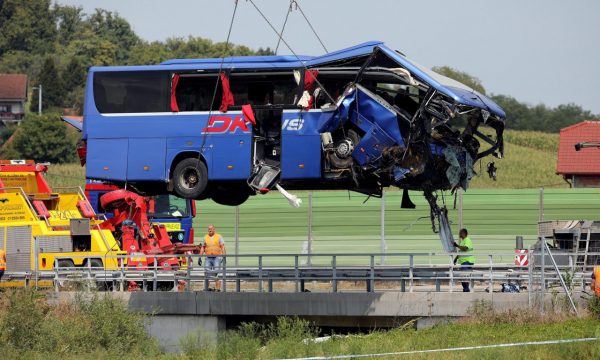 The Croatian medium Jutarjni announced that a large crane removed the bus that had fallen into a canal where 12 people died this morning.
According to this medium, the entire front part of the bus carrying the Polish pilgrims was crushed, reports Rhewal.
According to the data so far, 12 people have lost their lives as a result of the accident and dozens more have been injured.
19 of them are seriously injured, while another 13 are slightly injured.
Three priests and six nuns were also on this trip, organized by the Catholic group, the Brotherhood of Saint Joseph.
They have been traveling to Megjugorje, where there is a Catholic holy site in Bosnia-Herzegovina.
The accident happened at 05:40 on Saturday morning in the northeast of Zagreb