British intelligence: The war in Ukraine is expected to enter a new phase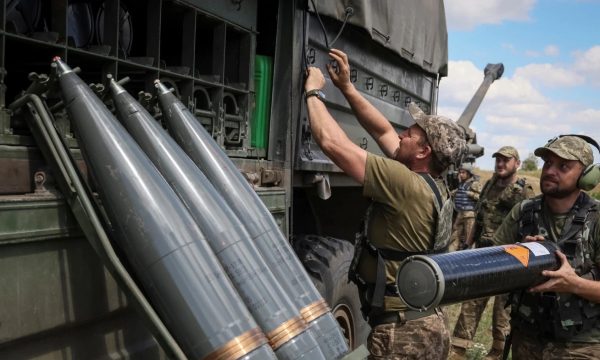 Russia's war in Ukraine is set to enter a new phase as fighting could be concentrated in a 350-kilometer stretch of territory that straddles the cities of Zaporizhia and Kherson, Britain's military intelligence said on Saturday.
Russian forces are most likely gathering in southern Ukraine, awaiting a counter-attack, or are preparing for another attack, the British Ministry of Defense said in a tweet.
Long convoys of Russian military trucks and tanks, with artillery and other weapons, continue to leave Ukraine's Donbas region and are moving southwest.
The battalion's tactical groups, consisting of 800 to 1,000 troops, are deployed in Crimea and may be used to provide support to Russian troops in the Kherson region, British authorities have said.
According to them, Ukrainian forces are focusing on bridges, ammunition depots and railway lines that are important to the southern regions, including the lines connecting Kherson with Russian-occupied Crimea.
Russian President Vladimir Putin ordered the invasion of Ukraine on February 24.
He calls the war a "special military operation" to demilitarize Ukraine.
The West has responded to Russia, hitting the economy of this country with harsh sanctions./REL