Bad news for Milan, is Tonali injured?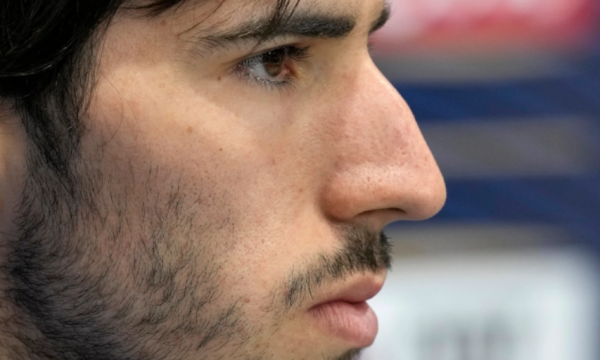 There could be some bad news for Milan this evening, as Sandro Tonali limped off during the pre-season friendly with Vicenza and appears to have pulled a muscle in his groin.
The midfielder limped off as the second half began at the Romeo Menti Stadium.
He immediately stopped, touched his left leg and looked very irritated.
Tonali didn't even wait for the medical staff to check him, he walked off the field towards the locker room.
With a week to go until Milan's first Serie A match against Udinese, it is highly likely that Tonali will not be able to play.
This is worrying for the champion, as Olivier Giroud, Divock Origi and Zlatan Ibrahimovic have also not played in the pre-season friendlies due to muscle problems.
Tonali was one of the key figures for the Scudetto victory last season and it is said that he is also expected to be the captain of the team. /Express newspaper/
Tonali gets hurt. He leaves the field and immediately goes to the locker room @tvdellosport #live #sportitalia @glongari @Jadegiacalone @fraletizia @AlfredoPedulla @capuanogio @Gazzetta_it 🛑 #exclusive pic.twitter.com/b4HluRO1nM

– Michele Criscito (@MCriscito) August 6, 2022