Turkey accepts Putin's terms, gas will be paid in rubles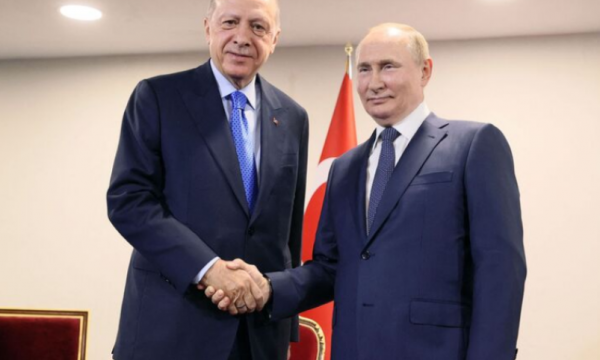 The Turkish President, Recep Tayyip Erdogan, today paid an official visit to Russia, where he met with Russian President Vladimir Putin.
After a discussion over four hours behind closed doors in Sochi, the two leaders agreed that Turkey will pay Russia in the Russian ruble currency for part of the Russian gas supplied to Ankara, writes CNN.
"In the process of negotiations, the presidents agreed that they would start paying in rubles for partial gas supplies," Russian Deputy Prime Minister Alexander Novak told reporters after the meeting, writes abcnews.al.
"We are talking about the transition to national currencies and in the first phase, part of the supplies will be paid in Russian rubles. And this is really a new stage, new opportunities, including the development of our monetary and financial relations," said Novak.
Novak also said that the two presidents reached an agreement on the creation of a financial banking bloc "to enable commercial companies, Russian citizens, to pay during tourist trips and exchange money."
Putin and Erdogan agreed to hold the next meeting of the Russian-Turkish High Level Cooperation Council in Turkey.
Erdogan has emerged as an important mediator between Ukraine and Russia, which is seeking ways out of the economic and political isolation imposed by the West over its occupation of Ukraine.
Turkey, a NATO member and longtime EU applicant, brokered a deal between the two warring countries to urgently resume shipments of Ukrainian grain via the Black Sea. /abcnews.al/.