The state does not pay energy bills, the debt is 183 million euros in January-April, an increase of 2.4 times from 2013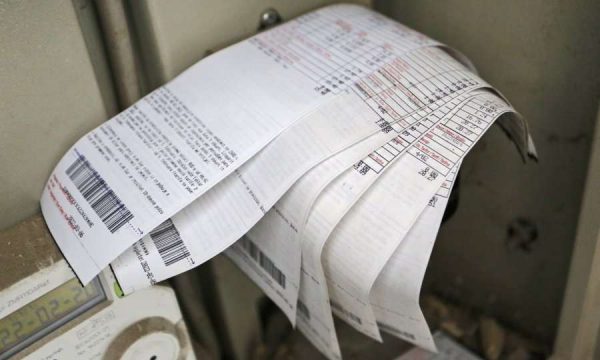 The indebtedness of state entities to the Energy Distribution Company is growing rapidly, setting a negative example in the wider population, which faces severe penalties (power disconnection up to prison) in case of non-payment or abuse.
Since 2013 when the state's obligations to OSHEE peaked, the debt in the first four months of 2022 reached new peaks, at 22.1 billion ALL or 183 million euros. In just four months, the state's obligations to OSHEE increased by 8.3%, while since 2013 these obligations expanded by 149% or by 2.4 times.
The largest increase in liabilities was created by non-budgetary institutions, which are represented by water supply companies. These entities created a stock of obligations from OSHEE of 17.1 billion ALL 142 million euros with a 9.4% expansion compared to the end of the year. But the debt of the state administration is also growing rapidly, which reached about 5 billion ALL at the end of April 2022 with a 4.6% expansion compared to the end of the year.
Albanian citizens pay high electricity bills, but apparently they will get heavier in the years to come, as the state's debts will most likely be paid off by Albanian taxes. This happened also in 2013, when the Rama 1 government decided to clean up the debts hidden by the Berisha 2 government.
In 2013, the state's debt for unpaid energy bills was about 9 billion ALL. These obligations were paid off from the debt that the government took on for this purpose. That's how the debt is paid off from citizens' taxes. Almost 10 years later, instead of learning from the negative experiences, the situation has worsened even further, as liabilities are on the way to tripling.
The water supply and lighting companies in the cities are increasing in staff year after year, suffering unnecessary inflation at a time when the quality of services is perceived by citizens to be decreasing. The overcrowding of water supply workers is depleting the funds that should have been used to pay the energy bills.
Although the Ministry of Finance has strengthened the rules and guidelines for entities that do not pay for energy, they are not being taken into consideration, as the debt of public entities to OSHEE is culminating year by year./Monitor