Ramos: Interesting season na pret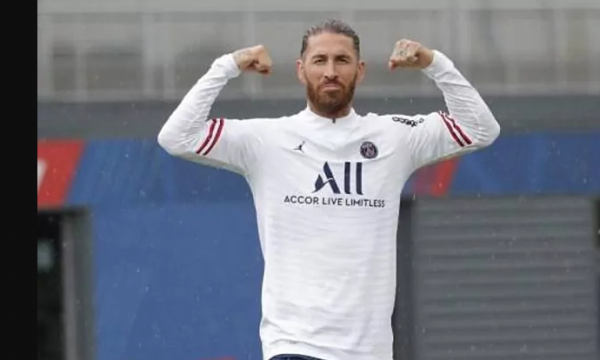 The Spanish defender is more motivated than ever before the start of the championship
PSG begin their Ligue 1 season on Saturday against Clermont Foot 63 at the Stade Gabriel Montpied, where they will look to defend their title where they are favourites.
Sergio Ramos is looking to have an even better season than last season, which was plagued by injuries, and the Spaniard seems to be optimistic about things to come.
The former Real Madrid captain moved to the French capital last summer from Los Blancos. He finished the 2020/21 season injured and was absent during Euro 2020, where he was in pain in the pre-season match. These pains continued in the 21/22 season where he played very little football (12 games, all in Ligue 1) least since 2004 when he played with Sevilla. His team won Ligue 1, but lost in the round of 16 of the Champions League to Real Madrid.
Now, he is looking to make up for lost time, where he started and scored a beautiful goal in the French Super Cup final.
"I am very happy for the start of the season winning titles, but also for the fact that I feel very good physically. I think that an interesting season awaits us", he said.
He also spoke about the new coach of PSG, Christophe Galtier.
"At the moment we are doing well, but we need to build some confidence and adapt to the new system," he said, with PSG now playing with three central defenders.
"I still have a little problem with the language, but I think we understand the system very well because he is a great coach and we translate his ideas on the field."
"Three defenders balances the team and provides security for the attackers. We are able to close our wings better and they can counter attack quicker. Little by little, we are getting to know each other better, including our strengths and weaknesses." /Express newspaper/