Petkovic with accusations: Kosovo does not want dialogue, but conflict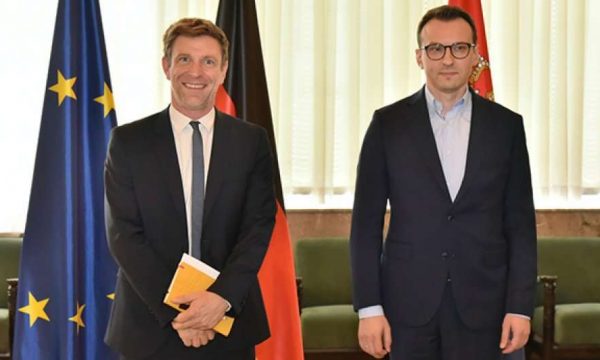 The director of the so-called Office for Kosovo in the Government of Serbia, Petar Petkovic, said that Kosovo is not interested in dialogue but only wants conflicts.
Petkovic made this statement in a meeting with the deputy head of the Department for the Western Balkans at the German Foreign Ministry, Jergens Frederik.
"It is clear that the authorities of the Temporary Institutions in Pristina do not want dialogue, but want conflicts. Since the beginning of the process of normalization of relations, Belgrade has been committed to dialogue as the only means for the peaceful resolution of all open issues, but Pristina is persistently trying to ignite a powder keg and cause crises and conflicts, therefore it is making moves that it knows in advance could have disastrous consequences for peace and stability in the entire region. Therefore, I hope that the future dialogue will be taken very seriously by Prishtina as a space for diplomatic solutions to problems on the ground, and not as a training ground for blackmail and gunshots," said Petkovic, the so-called Office for Kosovo in the Government of Serbia.
He has accused Kosovo of politicizing the issue of missing persons.
Petkovic during the meeting Petkovic also mentioned the Association, saying that the fact that Kosovo does not want to establish the Association shows that it is not interested in the rights of Serbs.