Muja thanks Drita, comes with an emotional post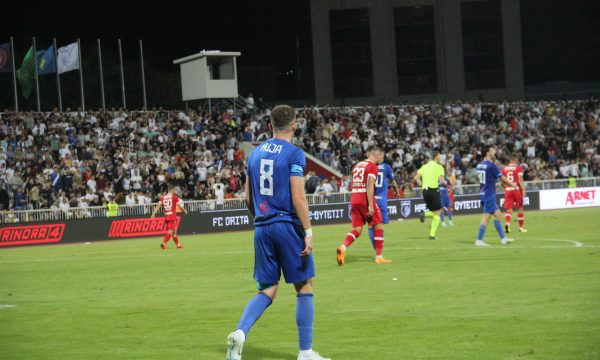 The Kosovar footballer, Armend Muja, today officially completed his transfer to Royal Antwerp, as he thanked his former club FC Drita in a post.
Calling Drita a big family, Muja wrote that this separation is emotional because it was this club that made his dream come true.
"It is a great emotion to write about a separation, an even greater emotion is when from this club I am realizing a dream that I hope to live until the end of my career", he wrote.
"For my journey up to here, I want to thank all those who have supported me, the FC Drita club, the president of the club, the coach Ardijan Nuhiji, the coaching staff and the medical staff, my teammates and all the other workers of the club."
He did not forget to thank the fans of the Drita club, the Intellectuals.
"I also want to thank those who have always encouraged me in the field, the INTELLECTUALS, thank you very much for the support you have given me, from today you have a new member among you, I will always be a supporter of the Light. Finally, I want to thank all those who have worked and supported me since the first day, I hope he will always make you proud", said the former striker of the Blues of Gjilan. /Express newspaper/