Milanović for Serbia: Is it normal not to recognize Kosovo's independence and to support Russia?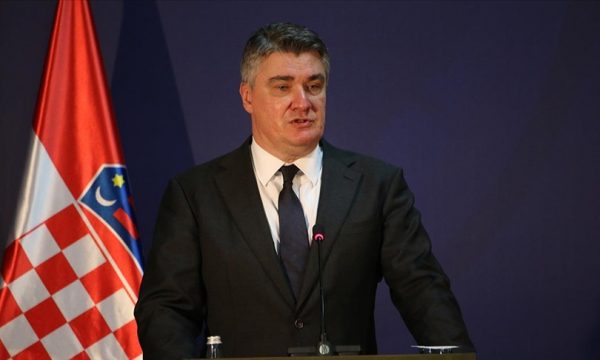 The President of Croatia, Zoran Milanović, on the 27th anniversary of the liberation of the Croatian region of Knin from the Serbs, has asked if it is normal that today Kosovo's independence is still not recognized and Russia is supported in its aggression in Ukraine, alluding to Serbia.
In his speech on Friday, Milanović said that it is very easy to be president or prime minister in Serbia, because according to him, everyone thinks the same there.
"What about Serbia? In that country it is not difficult to be president, even easier to be prime minister. In that country everyone thinks alike. Is it normal not to recognize Kosovo, to support Russia? We have our liabilities, our military, to invest in. Our army is a member of NATO, but its duty is to protect Croatian integrity. The protection of every centimeter of the territory, the protection of the population and the democratically elected government. We have these three things and they work better than in some other countries", he said, reports Jutarnji.
According to him, Croatia had a difficult road to full liberation and did not get anything for free.
"But at a high cost, with high interest. We are aware that this country is the only thing that matters to us, that we are the only ones who really care about this country and that everyone else is just an observer", Milanovic said in commemoration of "Victory Day" ".
Croatia marked on Friday the 27th anniversary of the expulsion of Serbian forces from the Knin region. Serbia continues to mourn that during this action 2,000 Serbs were killed and that 250,000 others were displaced.
Some of these refugees, who had helped Serbia's aggression in Croatia, were also settled in Kosovo. He was involved in the war between Serbia and Kosovo in 1998-1999.