Fuel prices, Meta: They are not set by the Board but by the chief oligarch Rama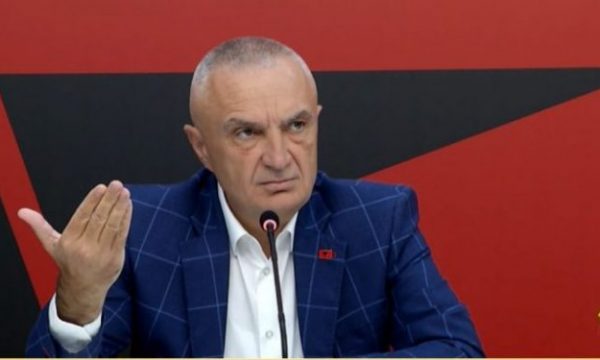 In the conference he is holding with the media, the head of the Freedom Party, Ilir Meta, also spoke about the high fuel prices in Albania.
He said that these prices are not set by the transparency board, but "by the chief oligarch Edi Rama, as advised by his servants".
Ilir Meta: The chief oligarch Edi Rama is understood to be the main beneficiary of these prices and the games he plays with oil. The board is for news, the prices are fixed by Edi Rama as his servants tell him, the beneficiary is Edi Rama, here the price can't fall and not only for oil, the way is to push this heartless government that thinks that by impoverishing the Albanians it will subject them. He has accumulated hatred that has started to pour into the streets of Tirana and everywhere. Woe to him who does not have eyes in his forehead.