Filmreview / History repeats itself, not only in film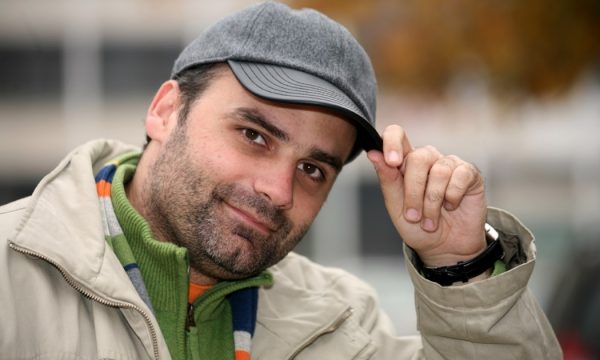 About the movie Remake,
by Bosnian director Dino Mustafićrealized in 2003
Dragusha lights up
The movie Remake by Bosnian director Dino Mustafić, made in 2003, tells the story of the war in Bosnia. This film highlights the real nightmare that was happening in Sarajevo, during the year 1992. The former Yugoslav federation, a conglomerate of nations and ethnicities, which had as its first slogan union-twining it was starting to fall apart in the worst possible way. Those who until yesterday had created fraternal bond
and they considered themselves to be living in something that was supra-national, that is, Yugoslavia, they started killing each other on ethnic grounds.
Miro Jovanović (played by actor Aleksandar Seksan), was of ethnic Serbian origin and who is the closest friend of Tarik (played by actor Ermin Bravo). Both Tarik and Miro live in the neighborhood of Gërrbavica, in the city of Sarajevo. Everything is normal, until the outbreak of war, where Miro will be forced to join the Serbian military forces, and Tarik and all Bosnians will be their target from now on. Here the director Mustafić emphasizes the power of ethnic background against the power of thought.
Tarik Karaga was a young writer who, before the war started, had written a film script, which he had sent to a literary competition in France. This script tells the true story of his father, Ahmed Karaga, who during the outbreak of World War II is taken prisoner and ends up in a concentration camp, but manages to survive. In fact, here the story repeats itself word for word, because what Tarik had written in the script, which was the account of what happened to his father during the Second World War, was now happening to him. By placing the film within the film, director Mustafić also creates meta-cinema. However, Tarik's script, sent before the war started, had aroused curiosity in Paris, but the developments in Bosnia had taken on the characteristics of a mad war, and in Sarajevo, Tarik was captured by the Serbian army and subjected to cruel conditions in a labor camp, which hardly differed from a concentration camp. After an unsuccessful attempt to escape, a French film producer in an exchange with another prisoner helps Tariq to be released and secure transportation to Paris.
Found in the very luxurious salons of Paris, where people did not cry their heads off about what was really happening with Bosnia, with Tarik and his relatives, he decides to return to his hometown in Sarajevo. Through this sequence, the director Dino Mustafić seemed to criticize the Western world for its indifferent behavior towards a war that was reaching the proportions of ethnic extermination.
So, the movie Remake examines the theme of revenge versus forgiveness, as well as the idea that history repeats itself and that those who do not learn from it are destined to repeat it. So while Tarik was focused on telling his father's story, he didn't know that he too would soon become part of a sad tale of global proportions. He was not aware that his father's drama will be almost identically reproduced in his own destiny. Only the eras would change, but not the ethnic problems.
The real power of film Remake it is not only in its story of a sad, war-torn past, but also in its prediction of a bleak future. Director Dino Mustafić, through this film, tries to focus on the power that ethnic divisions have despite the development that a society can have. Through this film, he reiterates the need for people to escape the clutches of politics, that politics that rises above hatred towards the other and which has only one goal, the disappearance of the latter.
/Rhewal