Diary of the week / Umberto Saba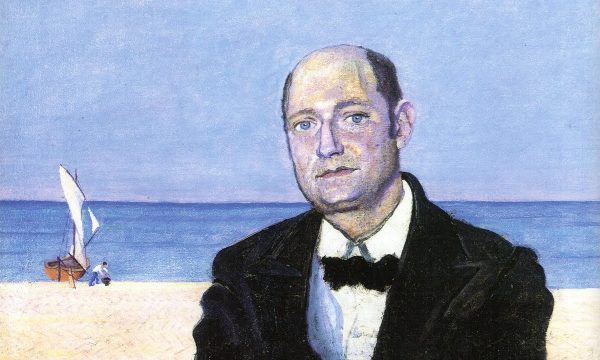 Umberto Saba (1883-1957), Italian poet, prose writer and aphorist.
February, 1945
Italo Svevo (all who knew him know what gentle and humane habits he had) used to tell with great pleasure (even more than once, as old people do, who like to repeat themselves) that he had never eaten with as much steak taste as then towards the end of the other war, when he was (or believed to be) the only one in town who could afford it.
It wasn't – oh, no! – the devil among the angels; was only an artist; and, as such, accepted all that was of nature, in it and out of it; he confessed what other people (the good, the pure) either feel without knowing that they feel, or hide behind the veil – more or less visible – of hypocritical tears.
But, without knowing it, he was touching, with the amusing story of his steak, the real problem of the world economy; revealed the genesis of the desert. That in Brazil (I'm taking the most popular example) the streets are paved with coffee, so as not to give it to countries that do not produce it at a cheap price, it is not, fundamentally, an economic issue, but a psychological one. Only in the second place (because man is what he is) does it become the competence of economists. Svevo's steak teaches us that man is still too childish to enjoy a good without emphasizing that others do not have it, that that good is a privilege (of the only son, or favorite ). If it were not so, today, with all those means of production and transportation, misery and hunger would not exist. It would be enough to find a way to bargain! But I know that "little" is a pure appearance, almost a way of expression; that before a man learns to read, to utter one more syllable in this direction, the sky must yet fall upon his head, and more than once.
/ Marrë nga Umberto Saba: 'Shortcuts and little stories', Einaudi, 2021
/Translation: Express Newspaper