Bislimi: Why should we sack Rakiq, we are stripping him and discrediting him for days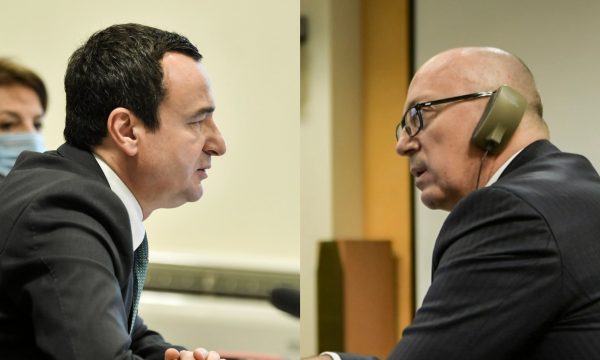 The Deputy Prime Minister of Kosovo, Besnik Bislimi, has said that the government does not need to dismiss Goran Rakiq, a minister in the Kurti Government.
Bislmi says that Rakiq has not been to government meetings since the weather and that the Serbian List does not aim to advance the interests of Kosovo Serbs. He says that there is no need to dismiss Rakiq, as the Government is unraveling him day by day.
"The Government of Kosovo has 18 cabinet members. 15 ministers. 2 deputy prime ministers and a prime minister. Under normal conditions, these are the members of the cabinet. This is the government cabinet and these are our objectives. Effectively we have 17 members and Rakiq. I don't remember when he was in a government meeting and I don't remember when he pushed a topic that is aimed at the interests of Kosovo Serbs", he said on RTK.
"I think that this is the best way to show the Serbs of Kosovo that Lista Srpska has no interest in their well-being, but Rakic ​​is interested in receiving wages by appearing in Serbia. At the moment, 100% of the countries that represent the interests of the Serb countries are occupied by the Serbian List. If there was another Serbian MP, he would be our solution as our interest is to push the Serbian interest forward. Rakic ​​and Radojcic are there to show that the Serbian List belongs to Belgrade and not to Kosovo Serbs. America has debunked Radojcic, while we are debunking Rakiq day by day. Why download it?", added Bislimi.