Avdullah Hoti reminds Feraj of the moment when he honored the lifeless body of Enver Hoxha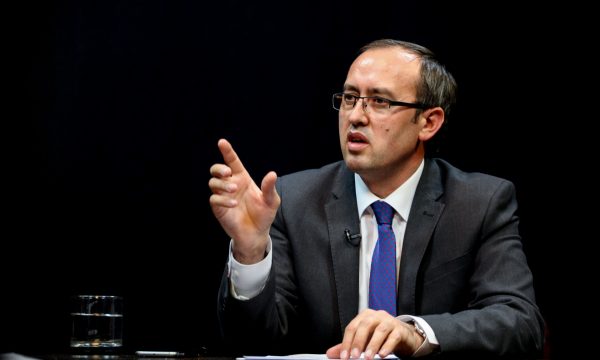 Former Prime Minister Avdullah Hoti has responded to Prime Minister Kurt's adviser, who accused him of taking orders from former American special envoy Richard Grenell and denied Ambassador Hovenier when he said that Kurti did not coordinate with internationals about the Government's decisions on reciprocity. with Serbia.
Hoti reacted harshly by mentioning to Feraj the time of dictator Hoxha and calling him a slave in mind and soul.
"Those who throughout their lives have not even dared to think without receiving orders, and have sworn to follow orders even before their dead master, remember that everyone is like them – relics of the painful past for the Albanian people and slaves in mind and soul.
They are paid from citizens' taxes, they deal with slander and conspiracies against political opponents," wrote Hoti.