A city without a theater or a theater without fans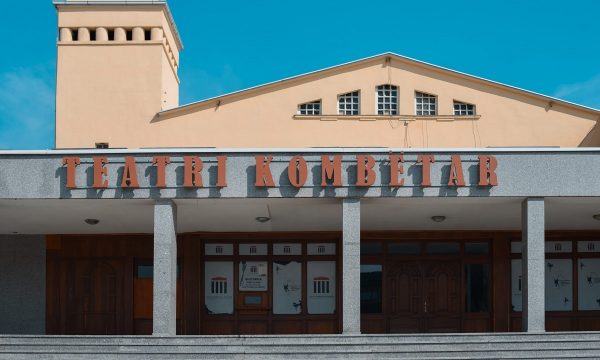 Why during the month of August theater lovers have very few opportunities to attend a show in the country's theaters?
Like: See Hasani
The stairs of the National Theater served the public for receptions before and after theatrical performances.
Now, for a while, they are empty due to the closing of the theater. Famous artists are missing the performance and the audience, the emotions that convey these works of art.
Kushtrim Sheremeti, head of this artistic institution, told Express the reason for the closure of the theater.
"From July 1, the National Theater of Kosovo has been closed for work by MKRS in order to start the project of complete renovation of the TKK by MKRS and we are now waiting for MKRS to provide an alternative space for work on the big stage". said Sheremet.
A small stage, called the Amphitheater of the Youth Palace, has been provided by the Ministry of Culture, Youth and Sports.
According to Sheremet, this space will soon begin to be adapted for theater work.
Unlike the National Theatre, the Oda Theater closed its doors to viewers a month ago.
The reason for this turns out to be the low interest of citizens in watching theatrical performances, Florent Mehmeti, director of the Oda Theater, told Express.
"The indoor theater season all around operates with seasons that open in September and close in June. The reasons are the visibility that starts to drop when the weather warms up in May, especially in June." Mehmeti said.
In addition to the citizens of Kosovo, a special place in the chairs of the stage where the show was presented is also occupied by expatriates.
What are they doing for the diaspora, and what are they organizing around this, says Mehmeti from the Oda Theater
"We as ODA organize the HAPU festival during the summer months since 2015 and we also have the presence of citizens from the diaspora since HAPU is organized exclusively in public spaces", he said.
Diaspora is playing an important role in the composition of the audience at the National Theater of Kosovo.
Sheremeti, the leader of the TKK, told Express about the successive visits of the diaspora.
"A part of our diaspora is an important audience of TKK, which throughout the year comes and visits our shows, whenever they are in Kosovo, but also when we travel to the countries where they live.", he said.
The theater facilities will start working in September, where the shows will resume, while the premieres will be shown at the beginning of October.
/ Rhewal