VV or PDK, who has tried harder for the North? Read Kurti – Haxhiu replicas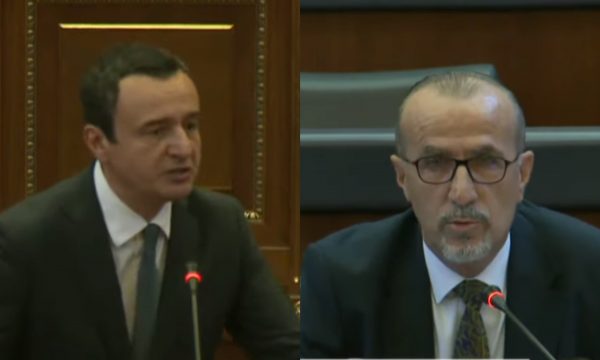 Prime Minister Albin Kurti is debating in the Assembly with the opposition MPs about the situation in the north of the country. The deputy of PDK, Bekim Haxhiu said that this party has worked the most for the extension of sovereignty in that part of the country, and Kurti replied, Rhewal reports.
Haxhiu thus opposed Kurti after he praised the work of the institutions for the recent actions of the North.
"No party has worked more for the north, for sovereignty and the state, than the Democratic Party. What are you saying, dear Albin, with this logic, why it was not done or this was not done until now, when independence was declared in 2008, you wanted to tell me why this work was not done in 1912, right? 1945, or the 74th, or the 81st", said Haxhiu.
Kurti said that there is a "big difference" here.
"I personally never mentioned it. I did not say that this was done by the members of my subject where I am the chairman. State officials did it. It was done by customs officials, police officials. The state, which is common, has achieved these successes", said Kurti.
"But if we have merit, it is because we have freed the state to do these actions. Because there is a party leader ahead. The party said it does, the party said it doesn't. Even the party has said that we have our man there, not how high-quality he is in terms of professionalism and how honest he is in terms of integrity. So this is the big difference", added the prime minister.