Two emigrants are arrested in Tetovo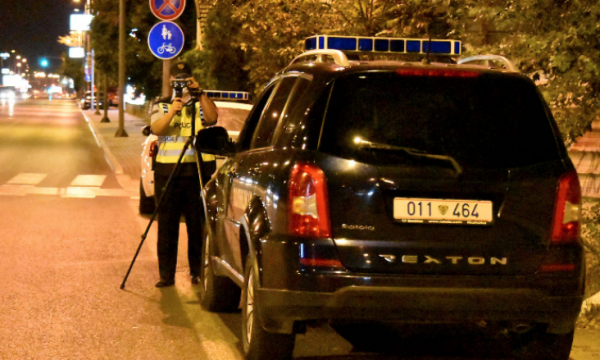 Two emigrants from Germany and Switzerland were arrested early this morning in Tetovo, after one of them was found with drugs, while the other with a vehicle violated public order and peace.
SPB Tetovo announced that at 04:10 on "Ilindenit" street in Tetovo, a 21-year-old resident of Germany was arrested.
"The police officers have deprived FJ (21) from Tetova, with residence in the Federal Republic of Germany, of his freedom, since during the control of the car "Be-Em-Ve" with October registration plates, which he was driving, marijuana was found and confiscated and overwhelming. He was detained at the police station and after the complete documentation of the case, a relevant report will be filed against him", announced the Ministry of Internal Affairs of Tetova.
Then, on the same road, a 23-year-old man from Tetova with a temporary residence in Switzerland was arrested, who was found making noise with his vehicle.
"The person AM (23) from Tetova, with a temporary residence in Switzerland, had his passenger vehicle "Be-Em-Ve" with Swiss national plates confiscated because he violated public order and peace with the vehicle, i.e. he was caught increasing the noise of the vehicle and suddenly increasing the speed with squealing of the tires", announce from SPB Tetovo.
According to the police, the vehicle was stopped for an extraordinary technical check and after documenting the case, a corresponding report will be made.