"They told me not to cry in front of him", Muqolli tells about the first meeting with his father, after the Serbs had killed the rest of his family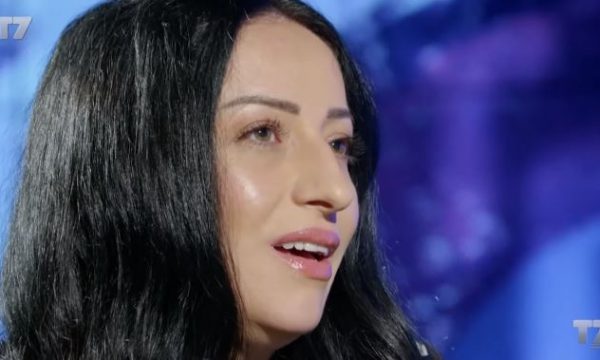 Elhame Muqolli, survivor of the massacre of Old Poklek, has told of the first meeting she had with her father, after the Serbian forces had drowned her mother, three sisters and two brothers.
Muqolli said in the show 'dPt te Fidani' on T7 that before meeting her father, she was asked not to cry in front of him, but to be strong.
"He understood. They told me that father is coming. They prepared me so that I smoked mmmm hard in front of my father and I promised that I would not shed a drop of tears in front of him, and they prepared it where it should be with a hard cone in front of me. The first meeting was just a hug, no words. He did not beg my confession. I didn't believe it without seeing it with my own eyes, I didn't believe it was alive," she said.
Then she told how her father had gone to the house where the massacre took place, to see if anyone was still alive.
"The worst is for those who have remained alive. The first time I met my father, he went with my aunt to check if anyone was alive. When they went, that night he said they had a lot of laughter lshut eu nijke uji. Axhi says, I'm going first, so if there's anyone, I'll kill you, and if you listen, don't come near. When they went, they saw that they were burned, the upper part, for example hair and clothes, Jon returned and saw that no one was alive", she said.