Rakiq comes out soft after the meeting with Hovenier, these are the words he said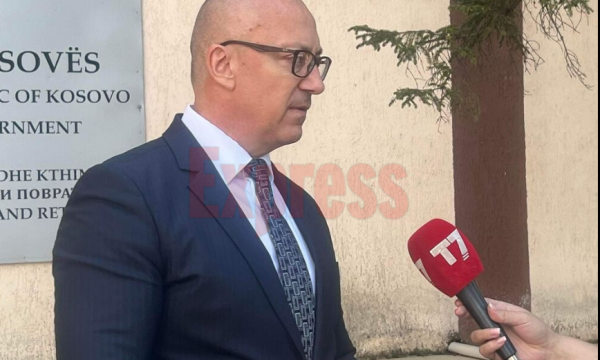 The Minister for Return and Communities, Goran Rakić, who is also the chairman of the Serbian List, after the meeting he had with the American ambassador, Jeff Hovenier, said that he succeeded in maintaining peace after he influenced the Kosovo institutions to postpone the implementation of measures of reciprocity towards Serbia.
"First of all, I want to thank the American ambassador, who even that night, not physically but by phone, was in contact with all the relevant factors and succeeded in maintaining peace and stability and influencing Prishtina to change its unilateral decision and influenced the Serbian side to remove the barricades. The current situation is calm, but tense", said Rakiq for T7.
Rakiq spoke again about the possibility of leaving the Government of Kosovo, saying that the mandate was not given to him by Prime Minister Kurti, but by Serbian citizens.
"Whether we will leave the Government, I will repeat it once more…Mr. Kurti did not choose me and the Serbian List, but the legal framework says that the minority that wins the most mandates has the right to have a minister" ./Express newspaper/