Rakic ​​is not the head of Lista Srpska, he is a puppet of boss Radojicic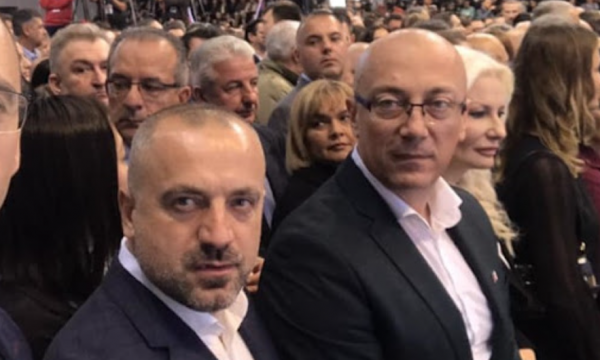 Goran Rakić looks like a politician full of embarrassment. He is a minister in the Government of the state which denies it, but which gives him privileges even on the condition that he "knows" the Republic of Kosovo, driving a car with RKS license plates, working in an office where the Republic of Kosovo is written or even receiving her salary.
Whenever a problem arises in the North, Rakić is the main face of the Northern Serbs. In such situations, he says with complete servility that he has spoken several times on the phone with Vucic, but in fact, he is just a puppet. Milan Radojicic has the real and actual power there.
Rakic ​​is the formal chairman of Lista Srpska, which is openly challenging the Kurti government by taking actions against it, but again it is not Rakic ​​who pulls the strings, Milan Radojicic does this. This was also proven today when Rakiq met Ambassador Jeff Hovenier at the offices of the Ministry of Return, who made it clear to him what the Americans' position is regarding Prime Minister Kurti's decisions on license plates and documents.
When speaking to the media after the meeting with Hovenier, Rakić was careful to praise the US ambassador for the role he played on Sunday in ending tensions in the north, but a few hours later Lista Srpska, which is chaired by Rakić, issued a press release where he harshly attacked the American Ambassador for the attitudes expressed towards Radojicic as the main man of organized crime in the northern part.
Srpska said that the Ambassador cannot speak without facts and that there is no court decision for what Radojicic is accused of.
They said that the ambassador's evaluations are flat and that I should present evidence. It is not known whether Rakic ​​is playing Radojicic's game willingly or has become his puppet out of fear. If the latter is happening, then Rakić should clarify this position, if he is protecting the will of his vice-president Milan Radojicic, then the internationals and the government of Kosovo should examine the relations with him.