Protest in front of the Ministry of the Interior for the 7-year-old girl who died in Himare, the police are placed in positions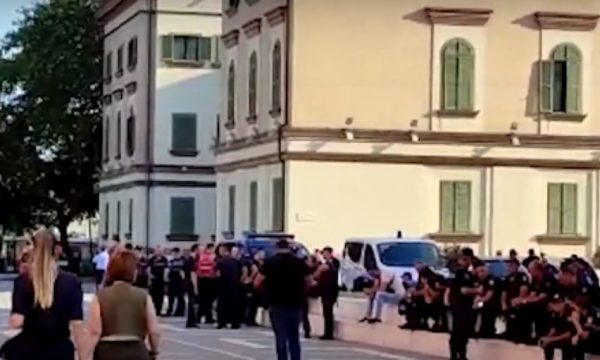 Today, the protest called by the civil society is expected to take place for the serious event that happened two days ago in Himare, where 7-year-old Jonada Avdia lost his life after being hit by the boat driven by Arjan Tase.
An hour before the start of this protest, the police started gathering in front of the Ministry of Interior.
Another part of the effectives have also been deployed to the Assembly.
Meanwhile, the opposition is expected to join this protest.
The Secretary General of the Freedom Party, Tedi Blushi, through a post on Facebook, wrote that the Freedom Party strongly supports any form of civil protest and joins the great indignation of the entire public opinion shocked by the tragedy that affected the Avdia family today, who lost the little girl 7 – year old.
Even the Democratic Party has expressed its support for the protest. PD deputy Albana Vokshi, through a statement to the media, called on everyone to participate in the protest that will take place today.