Progress Rama sends kisses to the citizens just before Dua Lipa's performance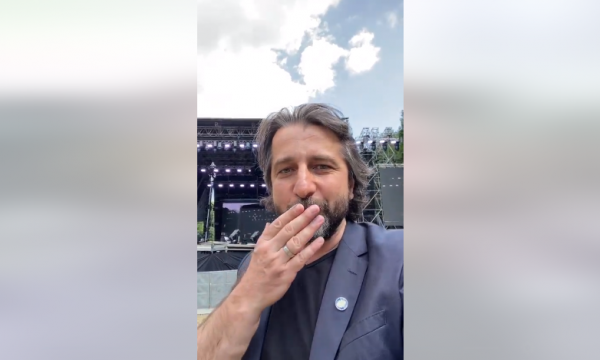 The mayor of Pristina, Përparim Rama, has appeared from Germija Park, where in a few hours Dua Lipa is expected to perform as part of the Sunny Hill Festival.
As he usually does, Rama at the end sent kisses to the citizens and wished them a good night.
"I hope it has been an unforgettable date, such festivals make Pristina one of experiences", he says among other things.
Video: