"Our Prishtina", VV distributes the video about the festivals in Pristina as if it were leading the capital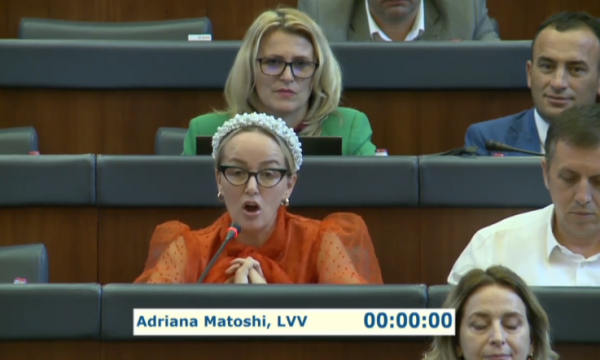 The Vetëvendosje movement on Facebook shared a speech by their MP, Adriana Matoshi, where she spoke about the organization of festivals in the capital of Kosovo. In the video of the speech of the deputy of the VV, there is talk about cultural events in Pristina with the description "Our Pristina is resembling a metropolis" as if the capital was governed by Vetëvendosje, Rhewal reports.
"Our Prishtina is resembling a metropolis with festivals such as Manifesta, Gastronomy Festival, Ramë Lahaj International Opera and from today also Sunny Hill Festival. And all these have made us part of the front pages of newspapers and international portals. Kosovo is promoting values, art, Albanian hospitality. Art is the best reflection of a country, art is the best investment of a country, it is the best promotion of a country and society", MP Matoshi said, among other things.
In October last year, VV lost the elections in Pristina, where the LDK candidate, Përparim Rama defeated VV's Arbe Vitina.