NATO, the history of an alliance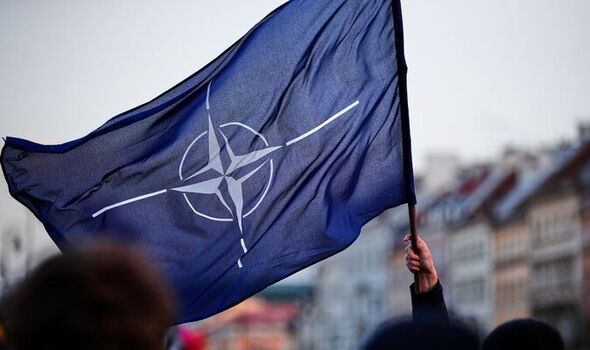 The North Atlantic Treaty Organization was founded in 1949 to counter the Soviet Union during the Cold War. The United States, Canada and 10 European countries signed the Washington Treaty for the creation of NATO. At the heart of the alliance was Article 5, according to which the parties agreed that an armed attack against one or more members in Europe or North America should be considered an attack against all.
West Germany's entry into the North Atlantic Alliance prompted the Soviet Union, 8 days later, to bring together 8 Eastern European states in what it called the Warsaw Pact coalition. Delegates from the member countries Albania, Hungary, the German Democratic Republic, Poland, the Soviet Union, Czechoslovakia, Romania and Bulgaria and the Chinese Communist Party gathered for a conference of foreign ministers in Warsaw on April 27, 1959.
After the Cold War, NATO was reconceptualized as a security cooperation organization whose mandate included two main objectives: to initiate dialogue and cooperation with former Warsaw Pact adversaries and to manage conflict zones on the European periphery, such as the Balkans. .
Former communist states Bulgaria, Estonia, Latvia, Lithuania, Romania, Slovakia and Slovenia joined NATO 5 years after the entry of the Czech Republic, Hungary and Poland in April 2004. Their membership brought the number of members to 26, but the expansion angered Russia as the 55-year-old trans-Atlantic alliance moved closer to its borders.
Croatia and Albania were invited to join the Western military alliance during a summit of 26 member states in April 2008. NATO leaders promised Georgia and Ukraine that they too would one day be part of the defense alliance, after rejecting the United States' request to immediately pave the way for former Soviet republics to join.
NATO continued to expand, welcoming Montenegro in 2017 and three years later North Macedonia, which became its 30th member. What had been long forewarned and feared by allies materialized on February 24, 2022, when President Vladimir Putin authorized what he called a special operation in eastern Ukraine.
Faced with the new reality of an aggressive neighbor on the doorstep, Finland and Sweden formally applied to join the Western military alliance. Both countries were neutral during the Cold War, and their decision to join NATO marks one of the most significant changes in the European security architecture for decades, reflecting a shift in public opinion in the two Nordic countries that since the start of the Russian war in Ukraine.
NATO countries conveyed to Putin the message that they were more united than ever and warned that they would defend every inch of the Alliance's territory. For the first time since the Cold War, the member states agreed to increase to over 300,000, the number of high readiness troops with the main focus, the eastern side of the Alliance.