Gjilan: A person is arrested for firing a firearm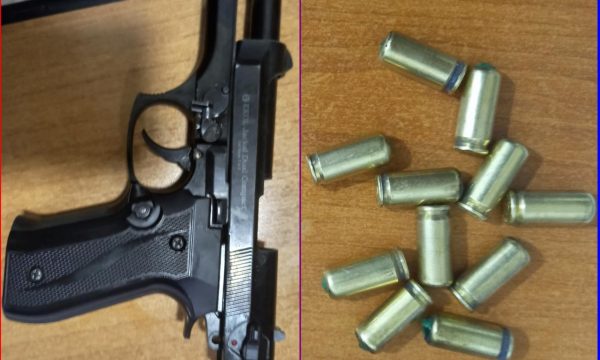 Gjilan Regional Directorate, Gjilan Police Station on August 2 received a report that gunshots were heard in a neighborhood of Gjilan.
The police patrol managed to locate the place of the incident, met the Kosovar Albanian suspect FR (1971).
"Ecol Jackal Dual Compact" type weapon cal. 9 mm along with nine (9) cartridges of the corresponding weapon were confiscated as material evidence for the Court.
The suspect was arrested and interviewed in the presence of the defense lawyer. In relation to the case, the State Prosecutor has been notified, who has ordered that the suspect be released in a regular procedure, while the case with a criminal complaint for the criminal offenses of "carrying weapons without a permit" and "causing general danger" to be processed together with the evidence at the Basic Prosecutor's Office in Gjilan.