Faton Ahmeti: Big projects for Tetova are waiting for us to implement them together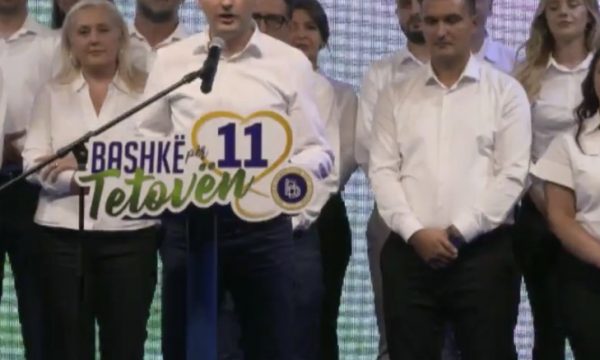 Bllagoja Toska boulevard is being built with full funding from the central government. From 2023 we will build the ring road from the village of Trebosh to Xhepçisht, we will build the primary school in Sellcë and many other projects, stated the bearer of the list of DUI advisors, Faton Ahmeti.
We have proven that we know how to do the best and we want to give the message that Tetova has good and talented people. Together with this team, we will restore Tetova's pride for the Tetova they love, said the candidate and list bearer Faton Ahmeti. Write Top24.