Deputy Haxhiu: The citizens' request for withdrawal from the Trust was intentionally left for autumn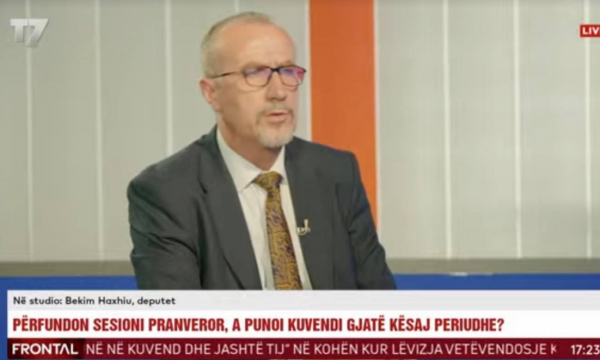 The deputy of PDK, Bekim Haxhiu, was invited to the show "Frontal" of t7, where he spoke about the bill for the withdrawal of a percentage from the Trust.
He said that since 22 days they have sent the signatures to the CEC for verification, but so far they have not accepted.
According to him, the "citizen's request" for the withdrawal of the Trust was intentionally left for the autumn session.
"Citizens have collected signatures which were deposited on July 15 in the Assembly. The draft law foresees the withdrawal of funds from 10 to 30 percent. According to the law on legislative initiatives, the assembly sends these signatures to the CEC and their verification must be done within 15 days. Today we are on the 22nd day since signatures were submitted and there is no confirmation from the CEC. There has been a postponement of the citizens' request deliberately to remain for the autumn session, that is, to postpone the deadlines as much as possible", said Haxhiu.