China launches ballistic missiles around, Taiwan activates defense system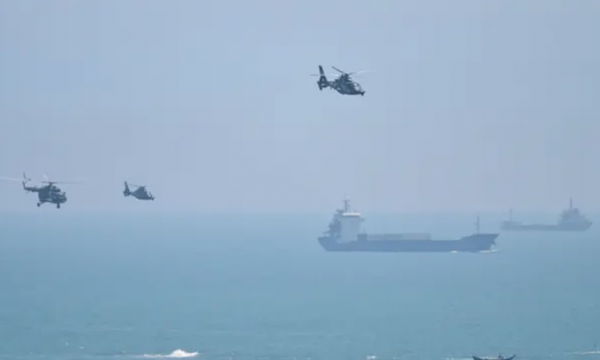 China launched several Dongfeng ballistic missiles into the waters around Taiwan's northeast and southwest coasts starting at 1:56 p.m. local time, Taiwan's Defense Ministry said, according to Reuters news agency.
Dongfeng missiles are those fired by the Chinese People's Liberation Army.
Taiwan's Defense Ministry said it had activated relevant defense systems in response, adding that it condemned China's irrational action, which destroyed a regional part, Reuters reported.