Balkan aims to build capital in the first game against the champion of the Faroe Islands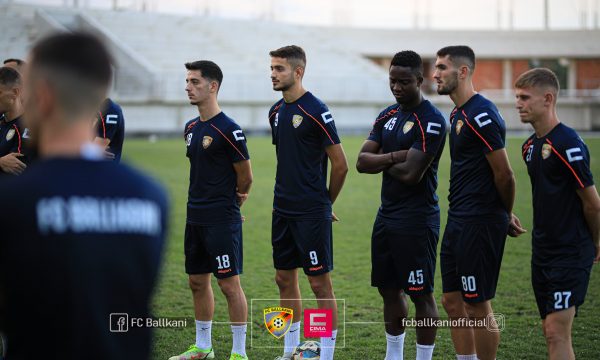 Balkan will continue its adventure in European competitions today.
The Kosovar team will play the first match of the third qualifying round of the Conference Leagues.
The champion of Kosovo will host the champion of the Faroe Islands, Klaksvik, at the "Fadil Vokrri" stadium.
The Therandas aim to create ample capital in the first game at home before the return meeting, which will take place after a week in the Faroe Islands, writes "Rhewal".
Coach Ilir Daja has prepared the team for the next challenge, after the extraordinary success achieved so far in the first outing in Europe for this team.
The Albanian coach asked the players to be focused and to respect the opponent as much as possible.
"There are no easy matches in the third round, because the teams or the team we are facing is disciplined. I think we need to be focused and balanced, as everything can be decided by the details, as it happened to us with Zhalgiris. We have to be cynical, take advantage of opportunities and achieve a positive result", stated coach Daja first.
"We have to be careful and I can't say that it is us or the opponent that is the favorite. The team that will have maximum concentration will go towards the objective. We hope to be lucky and win," he continued.
"I am proud of what the footballers have achieved and the pressure is not at all present in them, as they have shown this since the first European match. I hope that they enter this match with the same energy. I will not show the weak points, but Klaksvik has strong points because it plays well both in the offensive and defensive phases", concluded the Balkan coach.
The team from Suhareka does not have any significant deficiencies and will try to win tonight in front of its audience, in the match that will start at 20:00, writes "Rhewal".
The team that goes further will face the loser of the duel of the third qualifying round of the Europa Leagues between Skopje and Shamrock. /Gazeta
Express/