Why is Taiwan so important – that the US is ready to risk everything?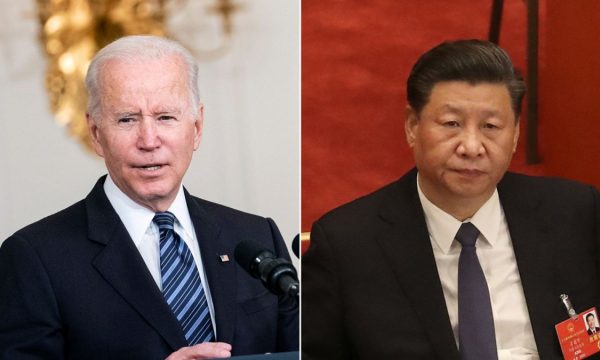 Recently, the US seems ready to risk everything to protect Taiwan – but what is so important about this tiny island in far Asia?
Since the start of the Russian invasion of Ukraine, the eyes of the world have turned to Asia and the fear of a possible conflict between Taiwan and China still persists.
Taiwan's foreign minister has called Russia's attack on Ukraine a violation of the UN Convention, expressing concern that the small Asian island could suffer the same fate.
At the same time, China has categorically refused to call Russia's decision to invade Ukraine an 'aggression attack' or an 'act of war', recognizing until today, Russia's rights to 'protect its sovereignty'.
How are Taiwan and Ukraine similar?
Despite the fact that this comparison is not ideal, Taiwan – like Ukraine – has long lived in the shadow of a superpower like China which has always refused to recognize the island as an independent state.
At the same time, Beijing has regularly launched fighter jets into Taiwanese skies under the guise of "military exercises".
Both leaders, the Chinese Xi Jinping and the Russian Vladimir Putin, have long been accustomed to the same propaganda, which uses the nostalgia of a glorious imperialist past through which they are also justifying their territorial claims. of recent years.
The Chinese president has always pressured Taiwan not to seek independence from China, in the same way that Putin has repeatedly warned Ukraine not to become part of alliances with the West such as NATO membership.
Where do Taiwan and Ukraine divide?
However, there is an important difference between Ukraine and Taiwan.
First, although most countries do not recognize Taiwan as an independent state, the island is a key trading partner of the United States of America as well as a strategic point in the global supply chain.
This island strongly dominates the electrical machinery industry as the main country in the production of microchips that are used in the most advanced civil and military technologies, starting from cars, mobile phones, computers, military, medical, engineering equipment, etc.
Practically, they are the pulse of global technology.
Also, Taiwan's strategic position has turned it into an important area for US military bases in the Pacific Ocean.
And above all, at a time when the Biden administration has expressed its conviction that even in the event of a conflict, the US and NATO will never send troops to protect the Ukrainians, in the case of Taiwan the issue changes dramatically.
The policy known as 'strategic ambiguity' has long served as a pillar of US deterrence against China.
The worry among many analysts in Taiwan, however, is that a complacent West and a weak response to the Russian invasion of Ukraine could mobilize the Chinese Communist Party to increase pressure on the island of Taiwan using maneuvers that the Taiwanese government has called "tactics of the gray area' – related to the fact that China has never stopped claiming that the self-governing island of Taiwan is Chinese territory./Euronews/