When should Ibuprofen not be taken?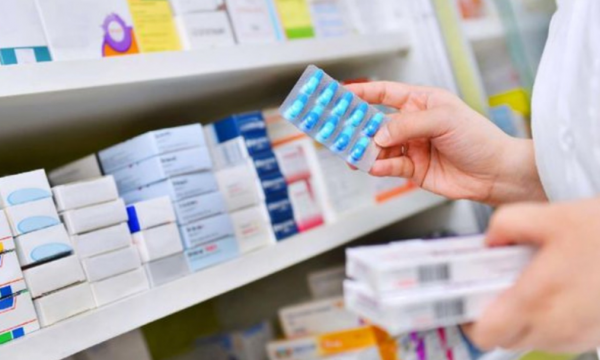 Ibuprofen is one of the most common medications in our homes. It is an anti-inflammatory drug that is present in most medicine cabinets, along with other medications such as paracetamol or betadine.
According to the Spanish Agency for Medicines and Health Products (AEMPS), ibuprofen is used to treat fever and to treat pain of mild or moderate intensity, including migraine. It is also used to treat arthritis, osteoarthritis or non-rheumatic inflammation. Ibuprofen works by stopping the body from producing a substance that causes pain, fever and inflammation.
Although these are the cases in which ibuprofen is usually used, it is always necessary to go to a doctor who evaluates our situation and decides whether or not to prescribe the drug to avoid overexposure to the drug. For this reason, AEMPS has indicated on its website the cases in which it is necessary to avoid taking an ibuprofen:
• If you are allergic to ibuprofen, other non-steroidal anti-inflammatory drugs, aspirin or any of the other ingredients of this medicine. Reactions that indicate an allergy may include: itchy rash, swelling of the face, lips or tongue, runny nose, difficulty breathing or asthma.
• If you have severe liver or kidney disease.
• If you have had an ulcer or bleeding in the stomach or suffered a perforation of the digestive system.
• If you vomit blood.
• If you have diarrhea with blood.
• If you are taking blood thinners.
• If you have severe heart failure.
• If you are in the third trimester of pregnancy.
Why can't it deal with heart problems or during pregnancy?
In particular, experts emphasize that people with cardiovascular problems and pregnant women or women of reproductive age should be especially careful. In case of heart problems, the Agency advises not to exceed the recommended dose or duration of treatment, and it is necessary to consult a doctor if you have problems with heart failure, bypass surgery, peripheral artery disease or if you have suffered an attack in heart.
"Anti-inflammatory/pain-relieving drugs such as ibuprofen may be associated with a small increase in the risk of heart attack or stroke, especially when used in high doses," the Spanish experts explain. They also advise consulting your doctor about treatment if you have high blood pressure, diabetes, high cholesterol, have a family history of heart disease or stroke, or are a smoker.
It is not recommended to take ibuprofen during the first and second trimester of pregnancy, "unless considered strictly necessary". Regarding women of reproductive age, "drugs such as ibuprofen have been associated with a decreased ability to conceive."