VV brings Grenell back into the discourse, "man of the opposition" "friend of Vučić", Rama is not mentioned by name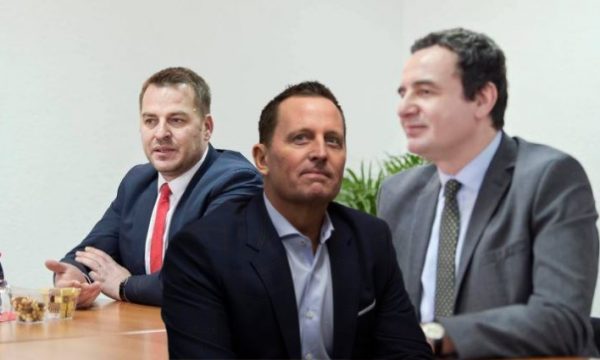 The deputy of the Vetëvendosje Movement, Armend Muja, has brought back the former US special envoy for the Kosovo-Serbia dialogue, Richard Grenell, after the American and German ambassadors in Kosovo confirmed that the decisions on license plates and letter notices were legitimate and fair.
Muja, through an article on Facebook, has called Grenell as the man of the opposition, since according to him, after every action to extend the authority in the north, he appears.
"The American and German ambassadors confirm that the license plate/notification decisions were legitimate and fair. The Secretary of NATO confirms the readiness for intervention in case of jeopardizing stability. All this comes after the meeting of the heads of state with Secretary Blinken. After every action to extend the authority in the north of the country, Grenell always appears, the only international member of the opposition", said Muja.
However, Muja did not mention by name the Prime Minister of Albania, Edi Rama, regarding his reactions to the situation that happened in the north of Kosovo on Sunday.
"After Grenell comes the reactions of his little presence in Kosovo with some pointless interview, slanderous conference or even an op-ed. Grenell is pro-Vučić and a friend of autocrats.
I don't believe that these oppositionists who blame Kurt for everything are necessarily pro-Vučić. Their behavior and statements are the stuff of self-fulfilling prophecy. They still refuse to accept the mistake of 2020," Muja wrote.